Sporting Memories is an opportunity for older sports fans to get together to talk sport over a cuppa. It aims to promote physical and mental well-being through reminiscence and tapping into passion, knowledge and love of sport. It is open to any one over the age of 50 who likes sport, and enjoys reminiscing about their experiences of watching or playing sport! It is free and takes place every Thursday 10.00 - 11.30am, at the Clubhouse, Worthing Football Club.
"Adur & Worthing Councils own a number of community buildings and lease these to strong, community-focused groups and organisations to manage. The buildings are valuable assets for our local residents and the wider community - and meeting their needs, wants and expectations are essential. The Councils need organisations with sound experience, leadership and passion to take on a new lease and be the driver of good things in, and with, the local communities."
Read more: West Durrington Community Facilities - opportunity for an organisation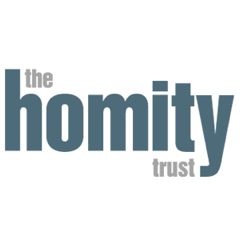 Homity is a small, independent, Brighton based Charitable Trust. Since 2014 we have awarded many small grants to local causes in real need of funds that will make a BIG difference. Our Trustees and Grants committee meet 3 times a year to consider the best quality applications and can award smaller (<£1000) funds quickly to those groups showing real need
Read more: good quality grant applications from registered community groups
• Find out more about future plans to enrich and protect this special part of the South Downs National Park.
• Discover more about the planned improvements at the Truleigh Hill Youth Hostel (YHA) • Talk to YHA staff about holidays, school trips, local and national YHA services.
• Sample delicious refreshments from the YHA café.
• FREE nature based and wilderness skills activities for all the family throughout the afternoon, coordinated by 'So Sussex'
• Meet RSPB volunteers and learn about the local wildlife species you might spot – from barn owls to chalk hill blue butterflies
• Take a virtual animated tour of the RAF underground bunker at Truleigh Hill, giving you a glimpse into the site's history and hidden heritage.
• Complete our online survey and tell us YOUR views southdowns.gov. uk/truleigh-hill-survey
Phil Paulo (Community Landscape Project Officer Truleigh Hill) Email: Phillip.Paulo@ southdowns.gov.uk Tel: 01730 819283
FREE Parking available at the YHA
. A FREE Shuttle bus will run throughout the afternoon from the junction of Mill Hill and Erringham Road, Shoreham by Sea up to Truleigh Hill YHA and back.
Trust Get Safe Online to help protect your finances with safer payments advice from the GSO experts
These days, you can pay for almost anything online: products, services, tickets, holidays … even your next car, van or motorcycle. You can donate to charity, buy a driving licence or passport or pay to download, stream, play or gamble. It's fast and convenient, but there are also risks attached, with cybercriminals doing all they can to divert your money into their pockets.
Read more: Get Safe Online will help you keep your online payments safe.